Awards
The Greater Binghamton Chamber celebrates business and community success through annual award recognition three times a year.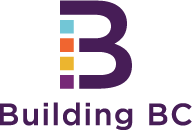 In February, these awards recognize the innovation and growth of our community via three award categories: Innovative Award, Restorative Award, and Transformative Award. We also honor an individual who has made significant contributions towards enhancing the business conditions and economic climate of Broome County.
2021 Winners
Innovative Award – Scorpion Security Products
Restorative Award – 250 Main LLC
Transformative Award – Factory by Beer Tree Brew
Individual Award – Yaron "Ron" Kweller, An Owner of The Colonial, Dos Rios Cantina, and The Stone Fox

Annual Spring Awards
In May, we honored four individuals for their accomplishments in business and community leadership. The Greater Binghamton Chamber is pleased to congratulate and recognize the Chamber's 2021 Award Recipients!
Civic Leader of the Year – Mark Gorgos, Esq., Managing Partner, Coughlin & Gerhart, LLP
Co-Entrepreneurs of the Year – Kathy Pagnani, President, and Eric Cole, Vice-President, Java Joe's Roasting Company, Inc.
Small Business Person of the Year – David G. Kipper, Owner, Chenango Supply Company, Inc.
Distinguished Chamber Volunteer of the Year – Alexa Langland, Owner, Alexa Langland – State Farm Agency
Young Professional of the Year – Moved to HYPE Awards – A dedicated YP event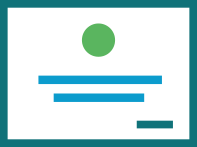 Annual Fall Awards
In November, we honored three community and business leaders. The Greater Binghamton Chamber is please to congratulate and recognize the Chamber's 2021 Fall Award Recipients!
2021 Community Advocate of the Year – Greater Good Grocery Store
2021 Corporate Citizen of the Year – M&T Bank
2021 Non-Profit Executive of the Year – Marybeth Smith
The awards are presented at the Chamber's Annual Community Thanksgiving Luncheon in November.