Awards
The Greater Binghamton Chamber celebrates business and community success through annual award recognition three times a year.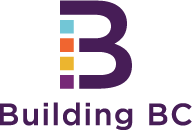 In February, these awards recognize the innovation and growth of our community via three award categories: Innovative Award, Restorative Award, and Transformative Award. We also honor an individual who has made significant contributions towards enhancing the business conditions and economic climate of Broome County.
2020 Winners
Innovative Award – TeleHealth365 Inc.
Restorative Award – The Ansco Camera Factory
Transformative Award – 50 Front Luxury Apartments
Individual Award – Jordan Patch, Owner, Animal Adventure Park

Annual Spring Awards
In August (delayed from May due to COVID-19), we honored four individuals for their accomplishments in business and community leadership. The Greater Binghamton Chamber is pleased to congratulate and recognize the Chamber's 2020 Award Recipients!
Civic Leader of the Year – Anthony Paniccia, President and CEO, Delta Engineers, Architects & Land Surveyors, DPC
Entrepreneur of the Year – Mark Yonaty, Owner, M. B. Yonaty Development/ Greater Binghamton Development
Small Business Person of the Year – Patrick Dickerson, President, Mountain Top Clambakes
Distinguished Chamber Volunteer of the Year – Tim Strong, Community Development Manager, Visions Federal Credit Union
Young Professional of the Year – Moved to HYPE Awards – A dedicated YP event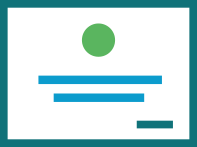 Annual Fall Awards
In November, we honored three community and business leaders. The Greater Binghamton Chamber is pleased to congratulate and recognize the Chamber's Fall 2019 Award Recipients!
2019 Community Advocate of the Year Award – Binghamton Porchfest
2019 Corporate Citizen of the Year Award – The Raymond Corporation
2019 Non-Profit Executive Leadership Award – Sharon Chesna, Executive Director, Mothers & Babies Perinatal Network
The awards are presented at the Chamber's Annual Community Thanksgiving Luncheon in November.