Awards
The Greater Binghamton Chamber celebrates business and community success through annual award recognition three times a year.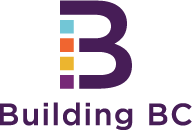 In February, these awards recognize the innovation and growth of our community via three award categories: Innovative Award, Restorative Award, and Transformative Award. We also honor an individual who has made significant contributions towards enhancing the business conditions and economic climate of Broome County.
2023 Winners
Innovative Award – McIntosh Labs
Restorative Award – Pritchard Development Corporation
Transformative Award – BAE Systems
Individual Award – David & Karen Sobotka

Annual Spring Awards
In May, we honored five individuals for their accomplishments in business and community leadership. The Greater Binghamton Chamber is pleased to congratulate and recognize the Chamber's 2022 Award Recipients!
Civic Leader of the Year – Ellen Feldman, Retired, IBM Endicott
Entrepreneur of the Year – Jacob Kumpon, Co-Founder, KLAW Industries
Small Business Person of the Year – Patrick Snyder, President, Logowise
Distinguished Chamber Co-Volunteers of the Year – Don Entwistle, Broome-Tioga BOCES & Joe Julian, SUNY Broome
Young Professional of the Year – Moved to HYPE Awards – A dedicated YP event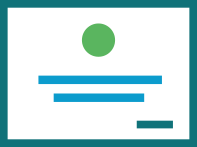 Annual Fall Awards
In November, we honor three community and business leaders as Community Advocate of the Year, Corporate Citizen of the Year and Non-Profit Organization of the Year (this award alternates with Non-Profit Executive of the Year).
2022 Community Advocate of the Year – Support Black Business 607
2022 Corporate Citizen of the Year – Levene Gouldin & Thompson, LLP
2022 Non-Profit Organization of the Year – Children's Home of Wyoming Conference
The awards are presented at the Chamber's Annual Community Thanksgiving Luncheon in November.