Upstate United
Making reforms to improve Upstate business.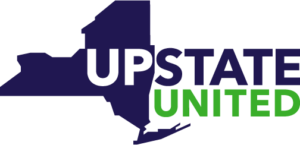 Upstate United is a bipartisan coalition of over 80 business and trade organizations representing upwards of 70,000 companies and employing more than 1.5 million people. They advocate for lower taxes and spending, and for pension reform and mandate relief, as well as other pro-taxpayer initiatives. The Greater Binghamton Chamber of Commerce is a founding member of Upstate United and continues to serve on their Leadership Board.
UU Agenda
Contribute to UPAC
UPAC is the political action committee for Upstate United. UPAC is a completely nonpartisan vehicle through which you change the way Albany does business.