Greater Binghamton Chamber Recognizes and Congratulates 15 Young Professional Award Winners at HYPE Event on July 30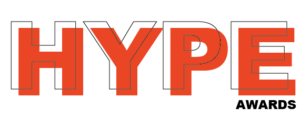 Title Sponsor: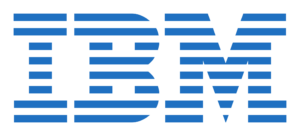 The Greater Binghamton Chamber of Commerce, and title sponsor, IBM, recognized and celebrated this year's young professional award winners at its inaugural HYPE Awards event on Tuesday, July 30.
The HYPE Awards recognized 15 young professionals who demonstrate success in their career, industry or in making a positive change in the Greater Binghamton community.
Three finalists were chosen from each category including: Arts, Business/Professional Services, Community Service, Education, Engineering, Finance, Government, Health Care, Hospitality, Intern of the Year, Law, Manufacturing, Newcomer, Non-Profit and Technology.
The winners were chosen by a chamber committee, in conjunction with a community poll which garnered over 3,000 votes.
"This is a dynamic group of young professionals. They demonstrate outstanding leadership and represent the best of the best within their own industries as well as in our community," said Amy Shaw, Senior Vice President of The Greater Binghamton Chamber of Commerce. "As part of our next generation of leaders, they will help to shape our community's future and we are proud to recognize their contributions with a HYPE Award."
Additional Sponsors include: Gold Sponsor, The Agency and supporting sponsors Alexa Langeland State Farm and Logowise.
2019 HYPE AWARD WINNERS: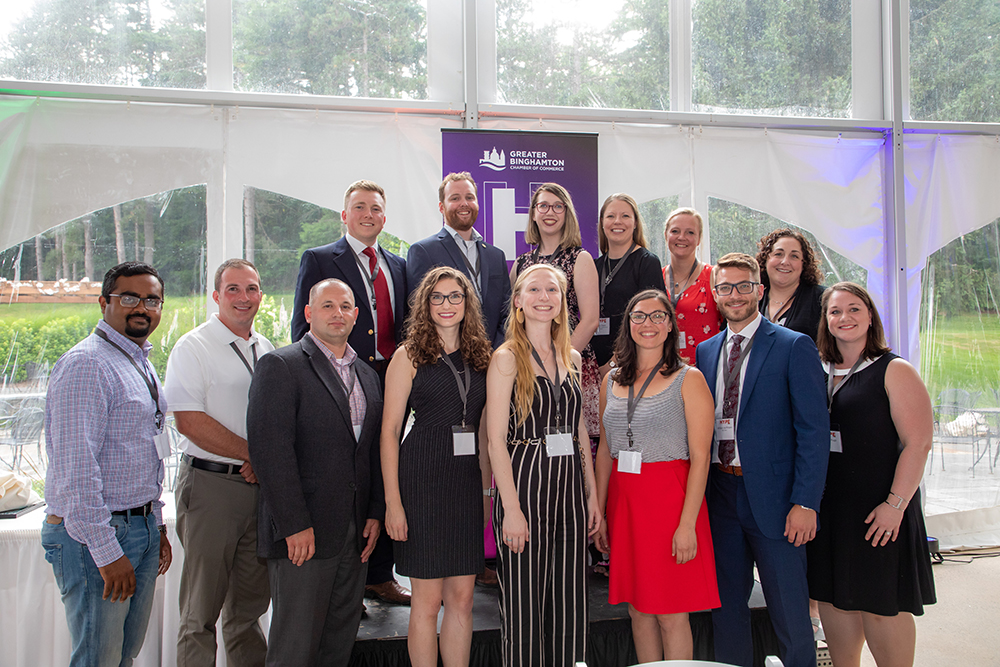 Not pictured: Korin Kirk, 2019 HYPE Award Winner in Community Service
2019 HYPE Award Winner: Arts
Anna Warfield, Executive Assistant, Broome County Arts Council
When Anna joined BCAC, she hit the ground running, handling the jobs of four people including, office management, intern supervision, marketing, and development. She interfaced with hundreds of artists, arts organizations, vendors, staff, interns, volunteers, community members, donors, and visitors, with grace, professionalism and efficiency. Anna has helped shape the new face of BCAC and played a large role in the success of their organization and programs.
2019 HYPE Award Winner: Business
Tiffany Lavin, COO, A Great Choice Lawn Care and Landscaping & Oasis Stone Scapes
Tiffany has held multiple positions and worn many hats from her initial hiring as an Office Manager in 2016 to Chief of Operations today. Over the past three years, Tiffany has been an instrumental part of the very small team that facilitated AGC's growth with the company nearly doubling in size and employee count.
2019 HYPE Award Winner: Community Service
Korin Kirk, School Board Member, Binghamton City School District
Before reaching the age of 35, Korin successfully ran and won two campaigns for school board and she will have served 10 years as an elected official before the age of 40. She has lobbied in Albany with the Alliance for Quality Education and holds volunteer positions with the NAACP, Salvation Army and Rotary.
2019 HYPE Award Winner: Education
Molly Cleere, Fifth Grade Teacher, Whitney Point Central School District
Molly spends endless hours preparing exciting and relevant lessons for her students and seeks out grants and funding to assure that her students have the materials and technology to become successful learners.
2019 HYPE Award Winner: Engineering
Brian Haas, Engineer at Delta Engineers, Architects, & Land Surveyors, DPC
Brian is a totally "can‐do" person who enthusiastically takes on not only a wide variety of design challenges at Delta, but also supports their community outreach including volunteering for high school and college presentations/job shadows, the Story Garden, United Way Day of Caring, Binghamton Sertoma, Volunteer Fire Company, among others.
2019 HYPE Award Winner: Finance
Brandon Sunderlin, Partner; Johnson, Lauder & Savidge, LLP
After proudly serving our country as a veteran of the Unites States Marine Corp. and graduating from Binghamton University with a BS and MS in Accounting, Brandon joined their firm in 2013. He quickly progressed within the organization and became a partner on January 1, 2017. Brandon is well respected by his clients, staff and other professionals in the community and is a key to the success of their firm as well as to its future. It would have been easy for Brandon to pursue a career in virtually any area of the country but he chose to live and work in Binghamton.
2019 HYPE Award Winner: Government
Patrick McGinnis, Assistant Director of Parks and Recreation, City of Binghamton
Patrick grew up in Binghamton and has worked for the Parks Department since his first summer job as a teenager. Returning from college he decided to join the Parks Department full time and has worked his way up servicing their citizens from preschool age (Safety Town, coaching sports teams etc. )through senior citizens (he was Director of the First Ward Senior Citizens Center). Despite multiple opportunities out of the area to advance his career Patrick has committed to staying in his beloved hometown and always goes above and beyond ANY job description to help people in need.
2019 HYPE Award Winner: Healthcare
Anne Depugh, Director, Population Health, UHS
Anne was previously the Administrative Manager of the UHS Medicaid Health Home department and led the UHS Community Based Care Coordination staff. Over the past eight years, she has developed a team of about 50 vibrant and driven team members who are making an impact in the community through various population health programs.
2019 HYPE Award Winner: Hospitality
Michelle McIlroy, Founder and Executive Chef, Phantom Chef Catering
Michelle is not only operating at a very high level in her own industry (hospitality) but is also an
entrepreneur (founder of her own company), is contributing to workforce development (as an instructor at SUNY Broome) and helping to revive Washington Avenue in Endicott (through her culinary studio there).
2019 HYPE Award Winner: Intern
Amy Williamson, Intern, Office of United States Senator Chuck Schumer
Despite her young age, Amy has already established herself as a dedicated public servant. Her passion for bettering the Greater Binghamton community is unrivaled. Amy was punctual, reliable, and held herself with the utmost professionalism when dealing with coworkers and constituents alike.
2019 HYPE Award Winner: Law
Robert Stapleton, Deputy Sheriff & Dir. of Community Policing Div., Broome Co. Sheriff's Dept.
Robert has been a Deputy Sheriff with Broome County for 12 years. He currently heads the Community Policing Division which entails serving as School Resource Officer, Forensic Child Victim Interviewer, Project LifeSaver Administrator, Coordinator of countywide Neighborhood Watch groups, Presenter and Workshop Facilitator, among other duties. Robert has made a huge impact on students, families, and teachers of the school districts he partners with day after day.
2019 HYPE Award Winner: Manufacturing
Chida Matada, Engineering Manager, Raymond Corporation
Chida leads a team of Embedded System Engineers to develop next generation of material handling products. Chida supports many STEM and engineering activities within the community, including bi‐weekly meetings with representatives from Greene Central Schools to discuss opportunities for collaboration, as well as brainstorm on curriculum and how schools can best prepare students for technical positions.
2019 HYPE Award Winner: Newcomer
William Hoffmann, Portfolio Manager, M&T Bank
Originally from Huntington, Long Island, William transferred to Binghamton University in his Sophomore year in 2013 to pursue his degree in Financial Economics. Because of his passion for Binghamton, his job search post‐graduation included financial practices in our area. Six years later, William has become a champion for our community. He graduated from Broome Leadership Institute, and volunteered for local organizations such as Canstruction, Making Strides Against Breast Cancer, Junior Achievement, Toast Masters, and the BU Alumni Association. William's excitement for Binghamton is contagious as he helps recruit other young professionals and encourages them to move or stay in the area.
2019 HYPE Award Winner: Non-profit
Christina Muscatello, Founder, Memory Maker Project
Christina reminds us that people living with memory loss are truly living and can still teach us valuable lessons about art and about life. Her passion for her work is contagious and while she serves as the administrator, she is also a direct service provider, engaging with each individual.
2019 HYPE Award Winner: Technology
Stephanie Rivero, Staff Software Engineer, IBM
Stephanie is an up and coming leader for the IBM Corporation. She is ambitious, intelligent, and her accomplishments make her highly deserving of this award. In the workplace, she promotes technology and "outside the box" innovation.