Greater Binghamton Chamber Awards 8 Young Professionals and 1 Mentor to a YP at HYPE Awards Event on July 14th
Greater Binghamton Chamber Awards 8 Young Professionals and 1 Mentor to a YP at HYPE Awards Event on July 14th
Title Sponsor:
 The Greater Binghamton Chamber of Commerce, and title sponsor, IBM, recognized and celebrated this year's young professional award winners at the fourth annual HYPE Awards event on Thursday, July 14, 2022.
The HYPE Awards recognized eight young professionals who demonstrate excellence, creativity, and initiative in their business or profession. In addition, there was an award added for a Mentor to a YP for someone any age, who intentionally develops relationships with and invests in young professionals. Finalists were chosen based on their industry leadership as well as their service to the community outside of their jobs.
This year, the award categories were: Business, Creative, Education & Training, Health & Wellness, Non-Profit, Service Industry, Skilled Trades, STEM  and Mentor to a YP. The winners were chosen by a selection committee made up of a diverse group of young professionals.
Additional Sponsors include: Gold Sponsor, The Agency, Silver Sponsor, Delta Engineers, Architects  Land Surveyors & Landscape Architects, DPC, Supporting Sponsor Matco Electric Corporation, Supporting Sponsor Riger Marketing Communications and Creative Sponsor Idea Kraft.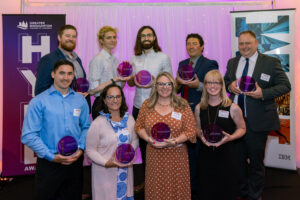 See below for Award Winner Bios


2022 HYPE AWARD WINNERS:
BUSINESS: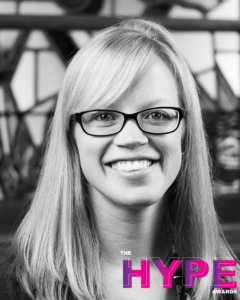 Jamie Jacobs
Managing Partner
Riger Marketing Communications
Jamie leads her clients and colleagues as Managing Partner at Riger Marketing Communications, an established advertising and PR firm in downtown Binghamton. She is particularly proud when she gets the chance to work alongside her agency's non-profit clients, helping them achieve their goals and improve the lives of others. Alongside her husband Nate, she also leads the worship team band at Living Hope Church in Endicott.
During the global pandemic, Jamie and her business partner, Steve Johnson, made some very difficult decisions, secured PPP loans, and completed a strategic acquisition of another local agency, protecting jobs and keeping them local.
Jamie currently chairs the Kids CAN Build (formerly Canstruction of the Southern Tier) committee through the Broome Leadership Institute Alumni Association and the Greater Binghamton Chamber of Commerce, raising money for CHOW and engaging with local students and teachers. She has also served on the boards and held various PR/marketing positions with Binghamton Salvation Army and Binghamton Sertoma Club. She served as a Faith in Action volunteer through Broome County Council of Churches and as both a deacon and fundraising advocate at her church.
CREATIVE: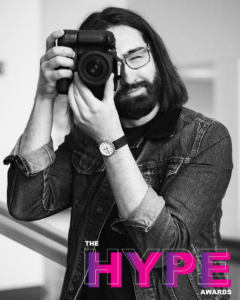 Matthew Ebbers
Staff Associate for Video & Photography, Marketing & Communications – SUNY Broome
Owner – Side Room Sounds
Matthew Ebbers is both the Staff Associate for Video & Photography, Marketing & Communications, SUNY Broome Community College and the Owner of Side Room Sounds. In 2020 he was at the forefront of developing the campus's Virtual Commencement Ceremony. He has utilized an unused space at the Koffman Southern Tier Incubator to begin leading monthly content & social media strategy meetings with his co-workers. Matt runs his own small business, focusing namely on sound engineering, mixing, mastering, video production and photography.
From 2016 to 2019 he founded and operated a passion project artist discovery platform called "True Folk TV". Through this platform he collaborated with musicians to create multimedia content that was representative of their work and their role as cultural contributors. He also dedicates a large amount of his time to the local musical act, Tom Jolu, where he plays drums and records all the band's music. They've also been known to play charitable events for free as a band.
Matt is proud and humbled to be able to craft spaces of safety and progress with individuals spanning every demographic. The bonus for him is when the resulting art or media goes on to benefit the client/student/collaborator's journey.
EDUCATION & TRAINING: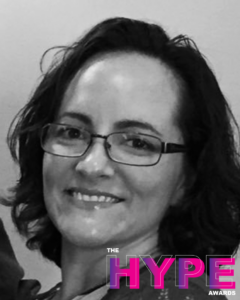 Dr. Lisa Fisher
School Psychologist
Binghamton City School District
As a mental health professional in Binghamton City School District today, Dr. Lisa Fisher's skills are used daily with a team of people to help support students and their families. In her role, she helps classroom teams identify and address academic struggles, evaluate to determine Special Education Disabilities, intervene in behavioral, emotional, or mental health crises, as well as provide support to students and families experiencing trauma.
Dr. Fisher has contributed to the Greater Binghamton Community by serving the Binghamton City School District at the building and district levels for over a decade. Her contributions have supported the success of hundreds of students who have graduated and gone out into the community to serve others. She works to organize a raffle that brings together her church and school community to raise money for the school.
She is most proud of her family: her children, her husband, as well as her parents and siblings. Professionally, she is proud of the work she does daily to help make the lives of the students she works with just a little bit better.
HEALTH & WELLNESS:
Bryon Palmer
Head Fitness Trainer
Synergy Athletics
Bryon started with Synergy Athletics in 2014 as an intern and has worked his way up to Trainer Mentor and currently oversees the training staff to ensure the service Synergy is providing its members is top notch utilizing the most current training methods. Bryon has coached an incredible 50,000 adult workout sessions. That's nearly unheard of in a full career, let alone their first decade in health & wellness.
Bryon has volunteered his knowledge at teacher's conferences, local schools, non-for-profits, business engagement videos during remote work, and at Achieve. This summer he is scheduled to have 5 additional volunteer teaching events.
He is most proud of the relationships he has built along the way between past friends, family, and new friends. He's also proud of climbing the ranks in a small local company and taking a leadership position to help others get to where they want to be.
MENTOR TO A YP: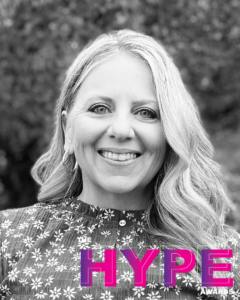 Kristin Saunders
System Director of Procurement
United Health Services Hospitals
Kristin Saunders is the System Director of Procurement at United Health Services Hospitals where she has worked for 15 years. Of those 15 years, she is most proud of her response to the COVID pandemic. She led a team through uncharted territory that ranged from PPE Sourcing to setting up an emergency daycare for their staff and everything in between. They never ran out of PPE or any other critical medical supplies and also helped source PPE for the local school districts that were having difficulty finding products on their own.
Kristin is an active member of the community through her work as the Vice President of the Mental Health Association of the Southern Tier board. Kristin also pushes her staff to do their absolute best and never ceases to encourage their advancement. She is a trusted leader and advocate and will dedicate her time to anyone who may be struggling or needs some guidance. She pushes for both professional and personal growth including through nominating one of her staff members for the Young Professional Mentorship Program. She has been said to personify the definition of mentor.
Kristin shares that none of this could have been possible without the love and support of her family. They inspire her every day to go out there and give her very best and impact this community in a positive way
NON-PROFIT: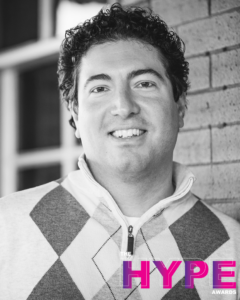 Nicholas Matyas
Senior Counselor Student Support Services
Binghamton University Liberty Partnerships Program at Binghamton High School
Nicholas is the Senior Counselor for Student Support Services for the Binghamton University Liberty Partnerships Program at Binghamton High School. In this role he provides direct support to BCSD Academic Counselors. He also supervises Liberty Academic Counselors at BCSD implementing student support services and assist in the case management monitoring of NYSED's education standards and regulations.
For the past 15 years Nick has served on the Board of Education (and is currently President) for the Johnson City School District and a number of its committees including Policy, Campus facilities, Tenure, Instruction/Curriculum, Culture and Climate, Audit, and Negotiations. He is also a Board Member of the Johnson City Teachers Center, the Broome-Tioga BOCES Board of Education, and the Board of the Binghamton City School District Chapter of Dollars for Scholars and a past Trustee for St Michaels Church in Binghamton.
As a proud area native, Nick is thankful for the opportunities that have been provided to him here both personally and professionally. He views our area students as our most important community asset and works to support their growth and development while striving to ensure that equitable opportunities are available to them.
SERVICE INDUSTRY: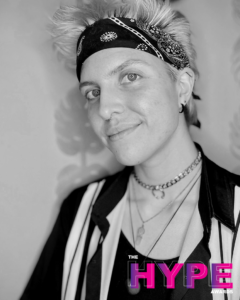 Fig McAndrews
Pastry Chef
Parlor City Vegan
Fig is the Pastry Chef at Parlor City Vegan. They lead their coworkers by creating a safe and inclusive environment in the workplace. They provide 1:1 training to staff, and as an individual with ADHD, Fig understands the need for an individualistic approach. For some of the LGBTQ+ staff, Fig provides resources to assist them in the work environment.
Fig volunteers to work during Parlor City Vegan's Farm to Table dinners to raise donations for local organizations such as VINES and the Broome County Humane Society. They have been able to work with Animal Care Council in catching stray cats to receive any necessary treatment from a veterinarian, including neutering or spaying. Fig also connects with other local LGBTQ+ members to be a resource and provide a space where someone will listen and understand.
Fig is most proud of the work they have put towards allowing themselves to live as authentically in who they are despite the obstacles that coincide. Through discovering their love of baking and creating unique plant-based desserts and baked goods for our local community and connecting with other LGBTQ+ staff members to be a resource and mentor for them, Fig has found the courage to exist proudly in all parts that complete their identity.
SKILLED TRADES: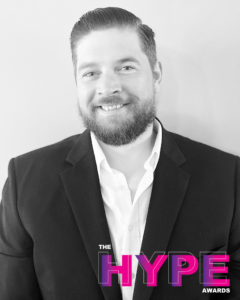 Kyle Smyder
Director of Estimating Department
Matco Electric Corporation
Kyle Smyder is Matco Electric Corporation's Director of Estimating Department. For eight years he served as a project manager for an electrical contractor where he was responsible for contract management, change orders, coordination and to ensuring a clean project was completed and turned over to the owner within an appropriate timeline. Currently, as Matco Electric's Director of Estimating, Kyle supervises the estimating department and teaches his team on questions and issues that arise during the bidding process.
Kyle assists the community by leading and coordinating Matco Electric employees in the annual Healthy Heart Walk and he coordinates, purchases and delivers turkeys donated by employees and Matco Electric. He also volunteers as a Youth Wrestling Coach at Chenango Forks School District.
Professionally, Kyle is most proud of his career at Matco Electric. He has been working here for 17 years. He started off as a summer helper out of high school, and worked his way up in the warehouse, 3D Modeling/BIM, estimator, Project Manager, and now Head of the Estimating Department. He says that construction is a unique industry, and he has been fortunate to be a part of the whole construction life cycle (pre-design, budgeting, estimating, construction, completion).
STEM: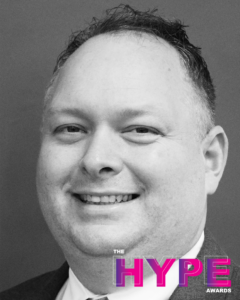 Matt Sheehan
Director Center for Career and Technical Excellence
Broome-Tioga BOCES
Matt Sheehan has been an educator for 17 years in the STEM fields. He continued as an assistant principal, principal, and currently as a director in the Broome-Tioga BOCES Center for Career and Technical Excellence (Btboces Ccte). In his current role, he develops and oversees programs such as Career and Technical Education, New Visions, Evertech, and P-Tech. Matt was on the steering committee for the creation of summer programming such as Summer STEAM and 5th grade Career and Tech Education Elementary Camp. He has a passion for both STEM education and project-based learning.
Matt participates on various committees including: SPARK Steering Committee, BLI Alumni Board Member, GBEOP Board, STEAMFest Steering Committee, WSKG Education Advisory Committee, Kids Can Build Steering Committee. He volunteers his time as a Chenango Forks Track Coach, Chenango Bridge Civic President Partners with SUNY Broome and SUNY Binghamton through various BT-BOCES programs (P-Tech, New Visions, SPARK).
When asked what he is most proud of, Matt said my family, my wife and two amazing boys; the growth of the P-Tech program, the BT- BOCES Signing Day which lead to 95 kids this year and more than 200 over the past 3 years entering the workforce.
###