Greater Binghamton Chamber Awards 10 Young Professionals at HYPE Awards Event on July 15th
Title Sponsor: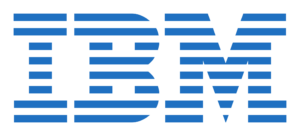 The Greater Binghamton Chamber of Commerce, and title sponsor, IBM, recognized and celebrated this year's young professional award winners at the third annual HYPE Awards event on Thursday, July 15, 2021.

The HYPE Awards recognized 9 young professionals who demonstrate excellence, creativity, and initiative in their business or profession. In addition, there was an award added for a Mentor to a YP for someone any age, who intentionally develops relationships with and invests in young professionals. Finalists were chosen based on their industry leadership as well as their service to the community outside of their jobs.
This year, the award categories were: Business, Creative, Education & Training, Health & Wellness, Law & Government, Non-Profit, Service Industry, Skilled Trades, STEM and Mentor to a YP. The winners were chosen by a selection committee made up of a diverse group of young professionals.
Additional Sponsors include: Gold Sponsor, The Agency, Silver Sponsor, Delta Engineers, Architects, Land Surveyors & Landscape Architects, DPC and supporting sponsor Stephen Donnelly & Associates.
2021 HYPE AWARD WINNERS:
BUSINESS:
Kelcie Guccia
Human Resources Coordinator
Delta Engineers, Architects, Land Surveyors, & Landscape Architects, DPC
Kelcie Guccia is a lifelong resident of Endwell, NY. She is a 2006 graduate of Maine-Endwell High School, a 2008 graduate of SUNY Broome with a Business Degree, and a 2018 graduate of Excelsior College with her MBA. She has also earned her designation as a Certified Professional from the Society for Human Resource Management. Kelcie joined Delta in 2011 as a member of the Accounting Group. Through her interest in working with others, Kelcie became the Human Resources Coordinator in 2016. While Kelcie continues to fulfill her HR duties and stay up to date in the ever-changing world of HR (particularly during COVID!), she also has taken on numerous other responsibilities to assist in the operations of the company.
Kelcie says:
"I am always trying to develop myself as a leader, and more specifically, in the HR world, with my most recent achievement being my SHRM-CP Certification.
Outside of work, I have had the opportunity to be involved in various organizations within Broome County. I am currently on the Executive Committee for the Southern Tier Association for Human Resources, named as the Communications Chair. I have had the opportunity to learn and grow within this role and assist with programs and conferences. In the past, I have been a part of the Emerging Leaders Society as the Board Secretary. This was a wonderful role, getting the opportunity to network with and work alongside some really great young professionals, while also getting the chance to help organizations within the community. I have also served on the United Way of Broome County's Impact Council. When I can, I like to hop into any volunteer opportunities that may pop up. I am most proud of having the wonderful title of "Momma." Even more so- how that important title weaves itself in with my professional world."
What others are saying about Kelcie:
"Kelcie has that rare "it" factor. You only have to work with Kelcie for a short time to see that she has an unusually strong dedication to improving not only her own abilities, but the capabilities of the Delta's Human Resources function as well."
CREATIVE:
Jessica Petrylak
Art Enrichment Coordinator
The Discovery Center of the Southern Tier
Jessica Petrylak graduated from Chenango Valley Central School, and went to both SUNY Broome and SUNY Purchase where she graduated with an Associates in Visual Communications and Bachelors in Fine Arts. Jessica was employed by the Discovery Center in 2017 as a Teaching Assistant in their aftercare program, Kids Club. From then, Jessica has taken on many hats at the children's museum – teaching Pre-K and summer camp, before finding her perfect fit as the Art Enrichment Coordinator for DC's school programming. Jessica's philosophy for the Art Enrichment Program is to give the children hands-on experiences through the arts. She has successfully and safely collaborated with countless local artists and organizations even in the wake of the Coronavirus pandemic, as well as created a child-friendly gallery space where children are able to view displayed artwork at their eye level. Jessica is dedicated to being an advocate for children in our community, and feels that engaging and experiencing the artistic process builds fierce, creative leaders.
Jessica says:
"Outside of the workplace, I created, coordinate and maintain the Facebook group "Binghamton Artists". I post weekly about opportunities, both local and non-local, that are specific to artists and artists' needs. This page currently has 477 members and was designed to be a central communication point for local art online. I also have looked over portfolios and given advice to emerging artists in our community, and am often in communication with businesses who are looking to showcase art. I am a member of many galleries and museums in Binghamton, and often attend events that uplift/support the arts and my artist colleagues."
What others are saying about Jessica:
"She bring diversity, culture, creativity and positivity to whatever she does and encourages her students to be creative, respectful, empathetic and artistic. The students and staff all love her and she truly makes the world a better place."
EDUCATION & TRAINING:
Tamika Gordon
Assistant Professor for Engineering and Physics
SUNY Broome Community College
Tamika Gordon completed her BS in Computer Engineering at Northeastern University. After working a couple years in quality assurance and education, she moved to the Binghamton area to pursue her PhD in Industrial and Systems Engineering. Tamika earned her MS in Industrial and Systems Engineering and is currently a PhD candidate at Binghamton University. Through her experiences working as a Teaching Assistant, Robotics Coordinator and Assistant Residential Coordinator at Binghamton University, she learned she enjoyed sharing her knowledge and working with students. Tamika is currently an Assistant Professor at SUNY Broome in the Engineering Science department where she serves on several committees and as a mentor to students. In her committee roles, she is accountable and takes initiative. Tamika encourages all students to keep an open mind, take advantage of opportunities to try new things and tackle each challenge thrown their way.
Tamika says:
"I am most proud of the work that I have done as the high school Robotics Coordinator. This has given me the chance to work with a group of amazing students, that always impress me! It also allows me to act as a mentor and make an impact on the STEM pipeline particularly for underrepresented students in STEM. Many of the high school graduates have started or plan to pursue a career in Engineering!"
What do others say about Tamika:
"Tamika is currently a PhD candidate in Industrial and Systems Engineering at Binghamton University and is an Assistant Professor of Engineering and Physics at SUNY Broome. As a woman of color in a traditionally male-dominated profession, Tamika has taken advantage of many opportunities to contribute to her field and her community. Tamika developed curriculum and materials for a hands-on learning experience in Engineering for Upward Bound Math/Science students. She also contributed to the development of the Graduate Engineering Distance-Education Program by capturing and recording course lectures. She completed a prestigious summer internship with the RAND Corporation. She is a member of the National Society of Black Engineers."
HEALTH & WELLNESS
Karina Martinez
Owner
Binghamton Metro Doulas
Karina Martinez graduated from Binghamton University with a BS in Business Management & Marketing and a BA in Studio Art & Graphic Design. She discovered her passion for helping expectant and new parents while she was growing her own family. This passion led her to create Binghamton Metro Doulas, LLC. Karina is now a Certified Birth and Postpartum Doula, Certified Lactation Counselor, and Childbirth Educator. Binghamton Metro Doulas empowers families through comprehensive classes and perinatal support services. Karina's commitment to the community inspired her to create an annual product drive that benefits RISE in Endicott. She also holds a position on the Board of Directors for Mothers and Babies Perinatal Network and a leadership role for the local chapter of La Leche League International.
Karina Says:
"I have organized an annual menstrual product drive to benefit RISE – 5 years running. Served on the Board of Directors for Mothers and Babies. And volunteered with La Leche League International as a Leader for the Greater Binghamton Chapter, to make breastfeeding support accessible to every family in our community."
What do others say about Karina:
"Karina is a kind, genuinely helpful person whose passion for empowering families to be their best birth advocates is evident in every smiling interaction. Our first birth course with her was virtual, because she pivoted her business to offer online services during the pandemic in an effort to continue to support new families in these unprecedented times."
LAW & GOVERNMENT:
Jessica Haas
Executive Director
Broome County Land Bank Corporation
Jessica Haas graduated from Vestal High School in 2012 and earned an AAS in Paralegal Studies from Broome Community College in 2014, a BA in Philosophy, Politics & Law in 2016 and a Master's degree in Public Administration in 2017 both from Binghamton University. In her Master's program, she specialized in Local Government Management and graduated with high honors thereby admitting her to Pi Alpha Alpha – the National Honorary Society for Public Affairs and Administration. Jessica began her career in Public Service immediately after graduating with her MPA as an Administrative Assistant at the Danielle House – a healthcare hospitality home. Shortly thereafter, she was appointed as the City of Binghamton's Deputy Clerk by the recommendation of the City Clerk and support of City Council in mid-2018. Jessica worked alongside the City Clerk as support staff to City Council and managed the Clerk's Office staff who provided various services to the general public and residents of the City of Binghamton.
In January 2020, she was appointed as the Executive Director of the Broome County Land Bank Corporation by the nine-member Board of Directors. With the support from the Board, Jessica led the Land Bank through the COVID-19 pandemic and was able to complete several capital projects in 2020 as well as the first half of 2021. She is looking forward to continuing the great work of the Land Bank and pursuing more grant opportunities in the future. Jessica credits her success as a young professional to all those who have advised and mentored her along the way.
Jessica says:
"Outside of the workplace I've assisted in organizing and participating in neighborhood cleanups throughout the City of Binghamton. These events are incredibly important in assisting the Department of Public Works keep our neighborhoods safe and clean. I have also recently joined Rotary Club of Endicott. Our club is 100 years old this year and continue to add members each year."
What do others say about Jessica:
"Jessica's work ethic reflects her desire to go above and beyond in everything she does. She tackles projects right away, striving for high quality outcomes, and seeking to be as efficient with time and resources as possible. She collaborates with others and works collectively to accomplish shared goals with those she works with."
MENTOR TO A YP:
Sara Scott
Director of Membership Engagement
Girl Scouts of NYPENN Pathways
Sara Scott, a graduate of Whitney Point Central Schools, earned a bachelor's degree in social work from Mansfield University of Pennsylvania and a master's degree in school counseling from the State University of New York College at Oneonta.
She began her present tenure at Girl Scouts of NYPENN Pathways (GSNYPENN) in 2004 as part of the membership team. Over the last 17 years at the regional Girl Scout council, Sara has been fortunate to work on a variety of operations teams including membership, program, volunteer services, and customer service. Her experience, skillset, and years of dedicated service to the council helped her move into her current role. Serving as Director of Membership Engagement, Sara leads GSNYPENN's customer engagement and membership engagement teams which serve thousands of girl and adult members across 24 counties in New York and two in northern Pennsylvania. Through her background in social work and counseling, she leads her team, colleagues, and council membership with empathy, compassion, and a dedicated listening ear. Sara loves people, learning their stories, and building relationships that last a lifetime.
She is proud to be on the Junior League of Binghamton Board of Directors as the President Elect, where she is surrounded by fellow women leaders in the local community. Sara loves working and volunteering to support all forms of female leadership development through sharing kindness and positive determination. Sara currently resides in Endicott with her husband, Timmy, and pups Levi and Abraham.
Sara says:
"I always live by the motto of working hard so we can play hard. I am truly lucky to the work with the teams that I do! The best part of Girl Scouts is that we build girls of courage, confidence and character who make the world a better place. Who wouldn't want to be a leader in an organization that believes that!"
What others are saying about Sara:
Sara is an amazing supervisor, she truly emphasizes the meaning of being a Leader. She cheers her staff to reach their full potential to be successful in their jobs.
Sara has all the qualities an amazing leader should have – kindness, believe in her people, affirming their accomplishments, holding herself accountable, coaching to their strengths of her people and leading by example.
What makes Sara exceptional is that she truly cares about her staff. She wants all of us at the council to be great at what we do and she believes in all of us. Sara will advocate for her team and fight for what is right and fair for all.
Creative. Supportive. Innovative. Dedicated. These are words I would use to describe Sara.
Sara loves our community. She will always be a champion for positive change for the Southern Tier and encourage and engage young professionals into avenues to make change for the good. Her positive attitude is contagious and I would love to see Sara recognized for her commitment to helping young professionals grow both professionally and personally.
NON-PROFIT
Alexis Savidge
Director of Development
Family Planning of South Central New York, Inc.
Alexis Savidge graduated from Maine-Endwell School District and went on to Wells College where she graduated summa cum laude with a Bachelor's in Political Science and Bachelor's in Women's and Gender Studies.
Alexis began her not for profit career right after graduation as a temporary Fundraising Specialist with the American Cancer Society, working on Binghamton's Making Strides Against Breast Cancer walk. From there, she joined the United Way of Broome County where she served as the point of contact for nearly 30 community organizations, leading them through the grant funding process to support critical programs working for the health, education, and financial stability of every person in Broome County.
In 2019, she was hired as Director of Development at Family Planning of South Central New York where she leads the organization's grant writing and fundraising efforts, working to provide access to affordable reproductive medical care and comprehensive sexual health education to all in Broome, Chenango, Delaware, and Otsego counties. Even during a global pandemic, she developed innovative ways to raise funds and share the organization's mission, by finding new grant opportunities, revamping the annual solicitations, and creating a new monthly donor program.
Alexis added that "In my role as Director of Development, I lead Family Planning of South Central's individual fundraising and local grant-writing efforts, totaling nearly $400k annually, to ensure that all individuals in Broome, Chenango, Delaware, and Otsego counties have access to quality, affordable reproductive medical care and comprehensive sexual health education. Most importantly, I led these efforts through a global pandemic, helping us to secure more in both individual donor gifts and grant funds than in the previous year."
What others are saying about Alexis:
Alexis is an out of the box thinker, strategizing for the "big picture" while also ensuring all details are thorough and accurate. Her presentations are persuasive, articulate and innovative, in all venues, in person, in print or social media. For Alexis, success is more than getting in a timely grant application or ensuring a productive fundraising campaign. It is working with her coworkers and other nonprofits to meet the vital needs of our communities.
Alexis puts in the time, effort and due diligence necessary to produce consistently excellent work. She is a team player who helps out all departments and staff, always supportive and encouraging. Alexis understands that she not only represents Family Planning, but also serves as a voice for those underserved and marginalized in our community. Alexis understands that success as a development director goes beyond the walls of our medical centers and reaches into the communities we serve, by securing funds to help us ensure and expand access to vital medical care and comprehensive sexuality education.
SERVICE INDUSTRY
Alisha Fisher Swietzer
Director of Sales & Marketing
Red & White Catering
Alisha Fisher Swietzer graduated from Chenango Valley Central School district, and went to SUNY Broome where she graduated with an Associate in Applied Science degree from the 'Hotel Restaurant Management' program and a Bachelor of Science degree in 'Recreation Services Management' from East Stroudsburg University.
The summer that Alisha graduated from college, she landed a full time position as a Wedding Coordinator at 'The Lodge at Mountain Springs Lake,' a premier wedding venue located in the Poconos. After guiding hundreds of wedding couples through their special day, and learning how to make each wedding truly unique, she gained a passion for marketing in the wedding industry and was promoted to 'Director of Marketing & Sales.'
In 2014, Alisha returned home to her roots in Binghamton, back in the Chenango Valley area, joining the 'American Food & Vending' corporation, as the 'Director of Marketing & Sales' at one of their wedding venues, 'The McKinley.' During her time with AFV, she managed an event staffing team, partnered with chefs, and worked closely with executives on company account projects, proposals, and the Dick's Sporting Goods Open.
Currently, in Alisha's role, as the 'Director of Marketing & Sales' for Chenango Bridge Red & White LLC., Guiseppe's and Red & White Catering, she still remains passionate from marketing and sales to community engagement as she enters her 15th year in all things, events and weddings!
What others are saying about Alisha:
Alisha is someone who makes you believe in yourself and in the power of collective effort to do good in our community! She organizes fundraisers, plans events, and spearheads volunteer initiatives because she believes that investing our time and energy in the right places will strengthen our community and help us build a place we can all be proud to live.
Alisha is dedicated to learning and growing as a leader and a professional. As a member of the Board of Directors of the Junior League of Binghamton for several years, Alisha can always be found at professional development conferences and meetings. She has a servant leader mentality– digging in the dirt right beside you, literally! Her passion for the League's new partnership with VINES and the Nate Andrus Memorial Community Garden propelled her to take the lead on chairing the committee to organize, fundraise, and ultimately help build the garden on the South Side of Binghamton.
"As a former colleague, I have experienced first-hand, Alisha's leadership and drive to succeed in the workplace. Working with Alisha on large scale events, like the Dick's Sporting Goods Open, Alisha portrayed the drive to organize and motivate coworkers and employees to deliver the best possible hospitality services to our clients, customers and guests of the PGA and Broome County. Her business acumen in the sales, marketing and hospitality services is a benefit that will continue to benefit employers in the Southern Tier for years to come." -Mark J. Leo. Director of Auxiliary Services Pennsylvania College of Technology. Past District Manager, American Food & Vending.
SKILLED TRADES:
Eddie Thomason
Owner
ET Woodworks
Eddie Thomason is a bestselling author and entrepreneur who has been featured in ABC, CBS, & FOX news affiliates. Eddie grew up in the inner city of Baltimore, MD which was named one of the top 5 most dangerous cities in America. He escaped poverty and danger by leveraging the principals he teaches to students across the country to excel in athletics, life and academics. Eddie played four sports in High School while graduating at the top of his class and still actively participating in student leadership roles. He became the first male in his family to graduate High School and College. He earned a full ride scholarship to a Division 1 college because of his academic and athletic prowess.
After graduating college, Eddie worked with multiple Fortune 500 companies to improve their revenue and was named one of the top business professionals by the Chamber of Commerce. Through his academic and professional career he has learned to balance a busy workload and still make it work including playing sports, working a job from the age of 9 and being actively involved in leadership roles. Eddie hosts the popular "Curse Breaker Podcast" that teaches young adults how to break self-limiting beliefs so they can pursue a life they're passionate about living! Eddie believes that students either can focus on what's wrong with their situation or figure out what actions they can take to make them right.
When he's not delivering presentations to students across the country he can be found creating highly sought after cutting boards and wood furniture with his passion project ET Woodworks.
Eddie hopes to inspire the next generation to realize that the only limits are the ones we put on ourselves. The only thing Eddie loves more than impacting lives through his speaking engagements and work is spending time with his wife and two sons.
In the community, Eddie serves as the Professional Development Chair of the United Way Emerging Leaders Society and an Ambassador for the Greater Binghamton Chamber of Commerce. Eddie has shared his expertise and experiences as a podcast host, author, and youth speaker, also having spoken at local conferences such as the Greater Binghamton Chamber of Commerce's Young Professional Summit.
What others are saying about Eddie:
Eddie is a true craftsman. Working with Eddie to plan my custom island countertop for my dream kitchen has been just plain FUN! He's knowledgeable, friendly, and patient, and his enthusiasm for artfully producing the perfect woodwork for his customers is evident in our planning interactions and the care and craftsmanship of his final delivered product.
His ability to listen, and the care with which he responds and directs. Eddie is very purposeful in his interactions, and clear in his communication. I have been a VERY difficult customer for our countertop project–I can't make up my mind, and I have a vision that's hard for me to articulate! Eddie has patiently shared his knowledge and expertise to help bring that vision to life. Bringing this style of leadership into the community when working with marginalized groups to promote economic empowerment is a recipe for success.
STEM:
Jacob Gagnon
Advisory Software Developer
IBM
Jacob Gagnon is a product of the north country who has slowly been making his way downstate, first stopping in Homer, NY to finish up high school and ending up in Binghamton to complete an undergraduate degree in computer engineering from the Watson School of Engineering and Applied Sciences. The name Watson had a ring to it so he started his career in the area with IBM Endicott in 2015.
He has spent the last 6 years working as a software developer for IBM's mainframe virtualization platform, z/VM. Jacob regularly speaks at conferences and other events to help educate others on the platform and help to demystify the mainframe. He has also stepped into a team lead role, leading an effort to keep the organization's software development process up to date with the latest industry standards and practices. Outside of the office he can often be found with a guitar in hand, performing locally whenever he is able.
For the last several years Jacob has been the focal point and lead for IBM's local new hire group where they try and foster camaraderie and a support system for new hires that are entering a career they may know little about.
What others are saying about Jacob:
Jacob has quickly become one of the leaders of our "young professionals". He's the type of person who will always make time to listen or help others, and he does it with a positive attitude.
From the beginning Jacob has seemed wise beyond his years. He is very well-respected, maintains a calm demeanor, never seems to get rattled, has a "can-do" attitude, and has the rare ability to see projects from a high level and comprehend minute details. He works very well on diverse teams throughout the organization. He communicates clearly and provides input to peers and managers, most of whom have many more years of experience in the business world. He captures and holds the attention of others in meetings (which isn't always easy when we're all working remotely!). He's willing to take on new tasks, even when they're outside his "wheelhouse" and he already has a full workload. He's humble, open to constructive feedback, and enthusiastic about improving himself. Some young professionals are timid about speaking their mind but Jacob isn't; he does so respectfully, and often sparks feedback from his peers.
Jacob is an extremely competent, humble, talented, caring, generous and inspirational person and leader.