Congratulations to our 2018 Building BC Awards Winners
2018 Innovative Award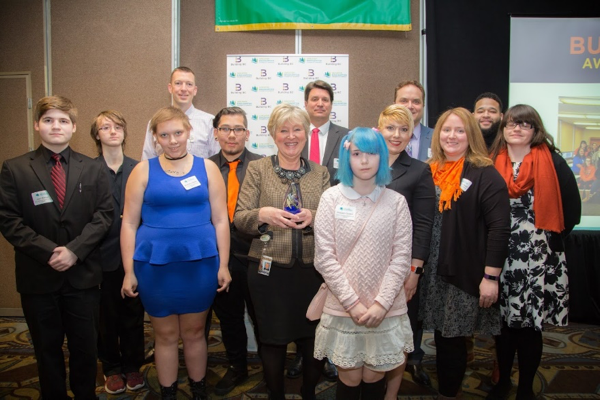 Tiger Ventures, Union-Endicott Central School District



Accepted by: Dr. Susan McLeod, Superintendent of Union-Endicott Central School District
Presented by: Anthony Paniccia, Delta Engineers, Architects, & Land Surveyors

The Innovative Award recognizes a project, product or service that "thinks outside the box" and continues to stretch the boundaries and has proven to be a leader in innovation.

The Tiger Ventures project was born out of a challenge competition called "XC: The Super School Project", established by Steve Jobs' widow. The essence of Tiger Ventures is the creation of a real-world contextual-based environment, not so much job-training as it is character-building. By placing high-risk students, those would not complete a traditional high-school, in an environment that is exciting to them, they will become motivated to learn and develop persistence and lean that failure and hard work can lead to success.


2018 Transformative Award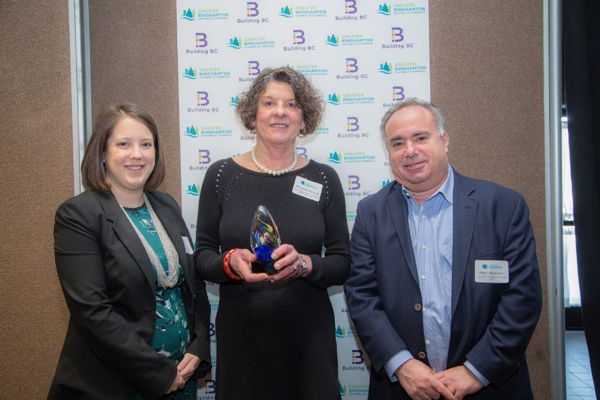 Binghamton Philharmonic Orchestra


Accepted by: Brittany Hall, Executive Director and Maureen Wilson, Board President
Presented by: Marc Newman, Newman Development Group, LLC

The Transformative Award can either recognize a project that impacts the entire community and fosters growth of those around it or it can be awarded to a product or service that has influenced an industry in a cutting-edge way.

Binghamton Philharmonic Orchestra has been an important factor in the region's arts culture for over 60 years, promoting access to live music for all residents. "Cutting-edge" truly describes what BPO is doing within their industry. They have transformed their business model; the variety, breadth and scope of their concerts are attracting "non-traditional" Philharmonic goers. Their annual fund-raiser, the Mac & Chees Fest, now in its third-year is the perfect outreach to patrons not already familiar with the Philharmonic and it also helps to showcase the community's diversity of restaurants, breweries and vendors. And it has sold out the last two years!


2018 Restorative Award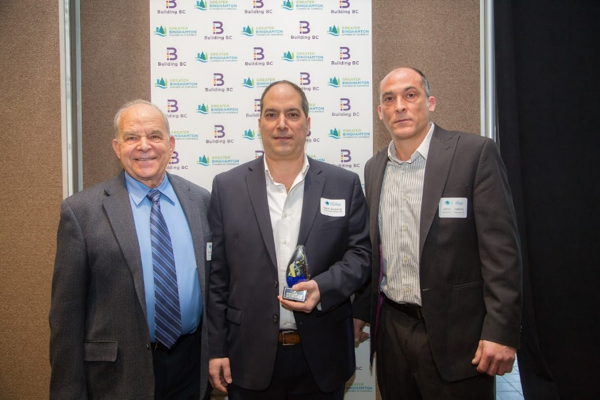 The Riverdale Banquet Hall


Accepted by: Steve Anastos and Leon Anastos, Owners
Presented by: Mandy Webb, KW Fitness (On behalf of Carolyn Mancini, Andrew R. Mancini Associates, Inc.)

This Award is given in recognition of a project that brings new life into an aging historical building.

The Anastos family had the vision to understand that a restoration of the former Brothers 2 building would encourage their commercial neighbors to update their own facades, entryways, parking lots and lighting. All of this would encourage new customers and new businesses to the area. They took and old Endwell Landmark and restored it into what they hope will be a new Endwell landmark.