Chamber Awarded $140,000 for On-the-Job Training Program in 2019; Money Available for Business Community's Hiring Needs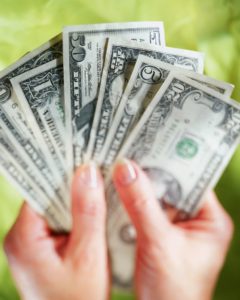 The Greater Binghamton Chamber of Commerce has money available to help you train new employees or upgrade the skills of your current employees!
For the seventh consecutive year, the New York State Department of Labor awarded an On-the-Job Training (OJT) grant to the Greater Binghamton Chamber of Commerce. The Chamber will administer this program in partnership with Broome-Tioga Workforce NY.
The Chamber OJT program provides support to local businesses as they address their employee training needs. Under this program, if you are hiring a new, full-time employee or upgrading the skills of a current employee into a new position, OJT may be a great fit for your business. Businesses and organizations can receive up to 50% of the wages paid for each new or existing worker who participates in the program.
Broome-Tioga Workforce NY will assist the Chamber in the screening and assessment of trainees for the OJT Program and will provide additional assistance with program development and marketing.
Quick turnaround, limited paperwork and money in your pocket make this a great opportunity! The Chamber is excited about the continuation of this benefit to our community. The program is available now and will run through December 31, 2018 or until the funds are gone.
Success of 2018 Program
In 2018, the Chamber signed 41 contracts with businesses, both for-profit and not-for-profit, and we paid out over $112,000 to assist with their training costs!
"Willow Run Foods is a thriving employee owned business in the Southern Tier currently employing 430 people in our local area. In addition to providing employment, the company provides CDLA training for those interested in truck driving. This is a career that is in high demand throughout the country. In many cases, we provide this training to those that have been laid off from a previous job or for those that are looking for a well paid profession without having a college degree. Training, and especially CDLA training, is a considerable expense for our company. Fortunately, we have worked closely with Broome and Tioga Workforce and the Greater Binghamton Chamber to take advantage of some of the On-the-Job Training funds available to businesses. The money that we receive from this program offsets a portion of our training dollars, allowing us to accept more applicants into our training program."
Terry R. Wood, President and CEO
Willow Run Foods
We would like to thank Broome-Tioga Workforce NY for their assistance as an enthusiastic partner!
To inquire about the program or to find out if your company qualifies to participate, please contact Amy Shaw at (607) 296-2111 or ashaw@greaterbinghamtonchamber.com.