We're on Board with BGM!
BGM Business Partner Program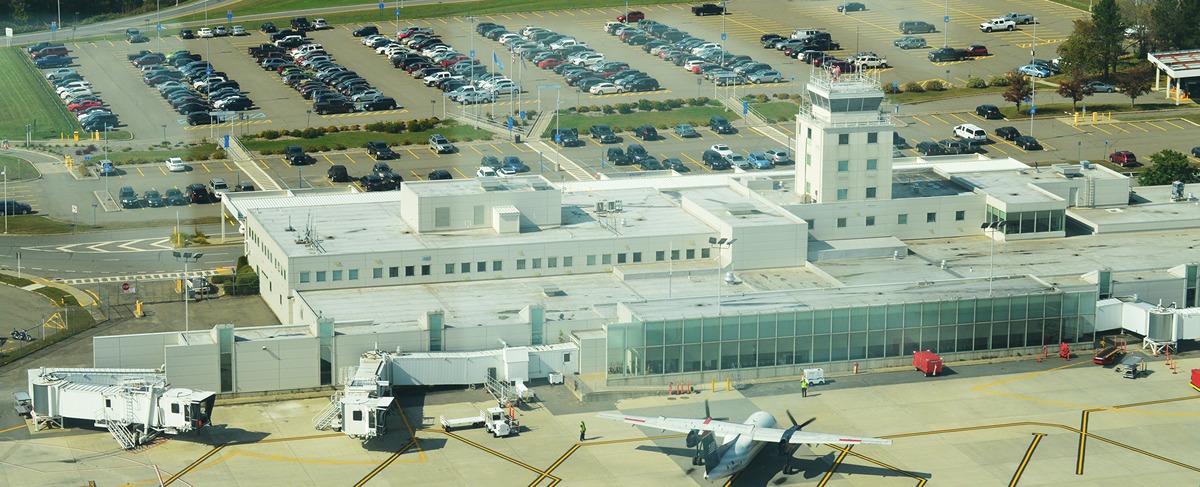 What is the BGM Business Partner Program?
It's an incentive program that recognizes businesses and organizations that support the future sustainability and growth of the Greater Binghamton Airport with a travel policy that considers a commitment to fly BGM.
Why do we need this Business Partner Program?
The competition for air service at regional airports like BGM has become extremely challenging. Pilot shortages, aircraft retirements, airline mergers, and low cost carriers at other airports have strained our ability to maintain a strong market to meet air service needs.
How will the BGM Business Partner Program help?
The Greater Binghamton area has the passenger demand to support more service, but needs individuals and businesses to recognize and use this valuable resource. As more passengers choose to fly BGM our ability to attract and maintain additional flight options and destinations increases. Reevaluating your travel decisions is essential to the success of BGM.
What will our Business Partners Receive?
Our BGM Business Partners will be recognized through the BGM Airport's and Chamber's website and social media outlets. Each partner will be highlighted with a photo of your team, the Chamber President, and Airport Commissioner at your organization's facility, and also celebrated in our community for the support of the Greater Binghamton Airport.
We have recently experienced, firsthand, the impact the highly competitive aviation industry can have on a community. As a business owner, manager, or organization leader in the Greater Binghamton area, BGM is your home base for air travel. We have reached a critical point where it is imperative that local pacesetters, such as yourself, have the opportunity to lead the way and drive support of our airport. The commitment that you show to recognize BGM as an important economic asset will ensure that it remains viable resource to the community.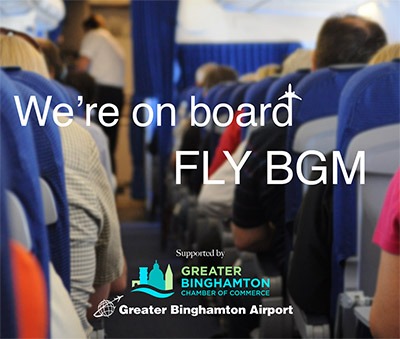 What are the next steps?
In order to participate in this program, each partner will sign on to the 'BGM Pledge'. This commitment can be different for each organization and will vary depending on the company's usage of air service. Options of the pledge can include:
50% or more of flights booked by your organization are our of BGM
All company flights are booked at BGM if ticket price is within $100 of a surrounding airport
Promote your company's usage of BGM on social media outlets
Or, talk with the Business Partner Program on how your organization can make a commitment to BGM
"We have an obligation to set an example through our leadership in our community. As business owners, community leaders, and entrepreneurs, we must put in the extra effort."
– Joe Mirabito, Chairman of the Board
More Information