"Broome Women Lead" Host Speaker Luncheon on October 12th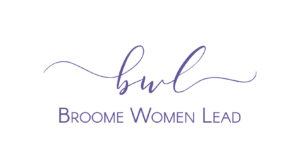 Broome Women Lead will host their next bi-monthly event on Friday, October 12th from 12:00 – 1:30 pm at the Riverdale Banquet Hall in Endwell, NY. The luncheon is open to all women who want to connect, grow and be a leader in the community. The luncheon will feature Keynote Speaker, Lisa DiVirgilio Arnold, COO of Kin, an online HR platform that helps businesses create and maintain healthier, happier workplaces. Lisa will cover the topic, "The Power of a Day Off." More than 650 million paid time off days go unused in the United States each year, translating into workers forfeiting $61.4B in benefits annually. Learn the correlation between the most successful leaders and truly unplugging, and how you can drive more engagement, loyalty and results from your team by doing something as simple as encouraging them to use their allotted vacation time.
About Lisa DiVirgilio Arnold
Lisa DiVirgilio Arnold is a Binghamton University graduate who began her career by leading Maines Paper & Food Company's tech tool, WyckWyre, an online hiring system for the food industry. WyckWyre went on to serve nearly 2,000 restaurant locations nationwide. She has since spearheaded global social media marketing campaigns for brands such as Cinnabon, Kellogg's, Carvel, and No Kid Hungry as well as worked with global startup teams to drive them to stable profitability through business operations and development. Lisa now lives just outside of Nashville, TN with her husband, Jon, and her two stepdaughters, Matilda and Hazel. She is the COO of Kin, an online HR platform that helps businesses create and maintain healthier, happier workplaces. She is also the COO of Kin's parent company, We Are Mammoth, a digital product development studio.
Outside of her main COO roles, Lisa recently launched Robertson County, TN's first entrepreneur center that brings in events, classes and programs for small town entrepreneurs and business leaders, allowing them to learn the skills they need to move their businesses forward without ever leaving their home base. You can see more of her work there by visiting www.smalltownstartup.com.
About Broome Women Lead
The mission of Broome Women Lead is to educate, support and advance women leaders in Broome County. Smart and strong leadership is essential to successful economic, community and personal development. Broome Women Lead provides the tools, mentors and network to assist women with effective leadership in their profession and community, while inspiring and guiding future leaders. Broome Women Lead plan to organize bi-monthly events throughout the year, held at different times of the day at a variety of locations.
DATE/TIME: Friday, October 12, 2018; Noon – 1:30 pm
EVENT: Broome Women Lead Luncheon, "The Power of a Day Off"
LOCATION: Riverdale Banquet Hall
2901 Watson Blvd.
Endwell, NY 13760