Awards
The Greater Binghamton Chamber celebrates business and community success through annual award recognition three times a year.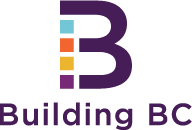 In February, these awards recognize the innovation and growth of our community via three award categories: Innovative Award, Restorative Award, and Transformative Award. We also honor an individual who has made significant contributions towards enhancing the business conditions and economic climate of Broome County.
2017 Winners
Restorative Award – First Ward Action Council, Inc.
Transformative Award – Mercy House of the Southern Tier
Innovative Award – Heart Partner by Sonostics
Individual Award – Maine-Endwell Little League Baseball and Softball
2018 Winners
Restorative Award – The Riverdale Banquet Hall
Transformative Award – Binghamton Philharmonic
Innovative Award – Tiger Ventures
Individual Award – John Hughes Rumble Ponies Owner

Annual Spring Awards
This May, we honored five individuals for their accomplishments in business and community leadership. The Greater Binghamton Chamber is pleased to congratulate and recognize the Chamber's 2017 Award Recipients!
Entrepreneur of the Year – Dan Mori, Employment Solutions and Binghamton University
Small Business Person of the Year – Gina Curcio, Curcio Printing
Young Professional (YP) of the Year – Brittany Hall, Binghamton Philharmonic Orchestra
Volunteer of the Year – Jenn Crawford, GHS Federal Credit Union
Civic Leader of the Year – Dr. Kevin Drumm, SUNY Broome

Annual Fall Awards
Each fall, the Chamber's Recognition and Awards Committee accepts nominations for the following categories:
Community Advocate Award of the Year
Corporate Citizen of the Year
The awards are presented at the Chamber's Annual Community Thanksgiving Luncheon in November.