Area Jobs
To submit a job posting click here
To view current job listings click here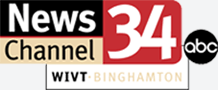 Career Connection
The Greater Binghamton Chamber of Commerce would like to help you fill any open positions within your company. Submit your position and, upon approval, we will post your listing online visible to potential new employees in our community for 30 days.
This opportunity is only available to Chamber members, offering them a chance to save money on recruitment and increase exposure.
Broome-Tioga Workforce
When it comes to area jobs, Broome-Tioga Workforce is a great resource for businesses to find qualified workers. Use their Career Center at 171 Front Street in Binghamton to recruit, screen and interview candidates for job openings in your company; post job openings at no charge; and prescreen applicants for the qualifications that meet your job postings.